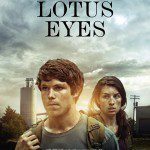 Very proud to announce the Feature Film we shot in 2015 in PA and MD last year is hitting film festivals nationwide starting in April! 
I play a supporting role in the film as the lead's mother "HELEN". 
MANY thanks to Director:  John Land, Producer: Shannon Lanier and the entire cast and crew, You were the best! 
Please give us a like on the webpage http://www.lotuseyesfilm.com/… more news to follow soon! 
Here's the IMDb page: http://www.imdb.com/title/tt4291584/